BENCHLAB INSTRUCTORS PROFILE
DINAH
Instagram: @ooukination
I am a self-taught artist and I mostly do drawings and pixel art. Though it started off with just me experimenting with different functions on Adobe Illustrator, I discovered that I got a knack for designing pixel characters. After a series of trial and errors, I began coming up with more and more characters as well as trying out the isometric design.
FADHIL ABU BAKAR
Instagram: @coffeewithdillan
Fadhil is the hero behind the best-selling BenchLab Coffee Latte Art Workshop and BenchLab Barista for Beginner Workshop. Passionate in educating the local community on coffee, Fadhil is also a full-time culinary and barista instructor at a local academic institution. Having attended various training programs locally and in Melbourne, Australia, he is always ready to share his coffee stories with you. Stay tuned to his next workshop!
FAIRUDZUDDIN
Instagram: @life.of.fai
I am a full-time Marker Fitter and a freelance Videographer whose passion for making videos began to unfold sometime between 2012 and 2013. Despite years of hands-on experience, traveling, going out and exploring, I still find myself learning new things that help me improve my works every time. Infact, it is through new projects where I continuously gain the opportunity to build my skills and confidence in videography. Frankly, I wouldn't say I've 'mastered' this skill just yet.
FIRDAUS AUS
Instagram: @pingako
I am a primary school teacher, teaching English and Art & Design. I was one of the Fine Arts delegates for Brunei Darussalam for the 2002 ASEAN Youth Camp in Myanmar, where my artwork was exhibited. In 2006, I participated in the same event, this time, as the Fine Arts Liaisons Officer in Brunei, where I was granted the opportunity to design the official logo.
HASNI BINTI OTHMAN
Instagram: @hbo_signature_brunei
Sewing and baking have always been a passion of mine and I've been in the business industry for 6 years and counting, selling womenswear, baked tarts and appetizers. I've been invited twice to RTB's Rampai Pagi. In one of their segments, 'Dibuang Sayang', I was given the opportunity to talk about my involvement in recycling old clothes into something useful, and in another of their segment, 'Lakukan Sendiri', I showcased my DIY projects, such as making flowers from onions, plastic bottles and so on.
HUMAIRA ZAKARIA
Instagram: @HZNO
I teach sewing and fashion sketching & illustration. A lot of my practice were from projects during my years in university. After graduating, I took on a freelance designing job for a local social enterprise and that was where I learned how to design and sew intuitively; this took my basic knowledge on garment construction to a whole new level.
IZAH NORDEEN

You'll be learning from BenchLab's own bubbly children's workshops instructor! Izzah has always been working with children ever since she was a teenager when she was helping her mom run a tuition school. She discovered more about teaching through play in 2014 where she conducted various programmes for kids aged 2 to 12 years old at a learning centre.
MONICA JAMIL
Instagram: @thecolourbrush
From painting nail art designs to clay sculpting, I've always been eager to experiment with different art mediums. My passion in arts and crafts has motivated me to always try out new things. In 2015, my friends and family became the foundation on which my confidence was built on, hence that lead me to start my own business on Instagram.
OS Yan

As a Teacher of Hearing Impairment, I've been working with hearing impaired patients and their families since 2007 under the Ministry of Health. Even though I've attained my Masters of Science in Deafhood Studies, I am constantly eager to learn and further broaden my knowledge in sign language. I even had the privilege of attending a 3-week intensive course that revolved around learning Sign Language, which was organised by the Special Education Unit of the Ministry of Education and the Singapore Association of the Deaf.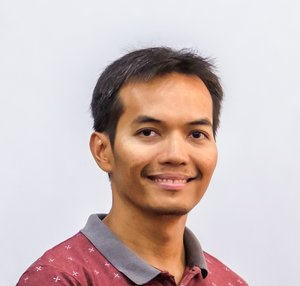 RONGEN ROBLES
Instagram: @cartoonous @designbylogomotto
I'm the founder of Cartoonous.com and LogoMotto.com. I have 16 years of experience in the creative and design industry and have been into illustrating since I was 4 years old. As of now, I have illustrated more than 100 cartoons and caricatures. My passion in drawing and illustration got me participating and eventually won many poster-making contests from primary to secondary level and I've been awarded the 'Artist of the Year' in my secondary year.
SAIFULIZAM ZAMHOR
Instagram: @_VisualPro_
I started of as a journalist photographer for The Brunei Times when publication first initiated in 2006. Along with the company, my responsibilities grew over time as I was promoted to Senior Photographer. This was where I learnt the importance of maintaining the quality of the newspaper through photos. Despite having a career change, my passion for photography did not cease but grew stronger instead.
SYEFA SHAMSOL
Instagram: @crochetcreationsbrunei
Wonder where you've seen her? Syefa is not only the instructor for the best-selling BenchLab Crochet for Beginner Course but she has also been hustling with the BenchLab Team in curating upcoming courses and workshops. This talent is a self-taught crochet artist who has been knitting since her college days before switching to crochet in 2008. Producing such impeccable quality of work, Syefa is definitely someone you don't wanna miss learning from!
SITI RAWINI
Instagram: @pupu.shi
Siti Rawini, or more fondly known as Pupu Shi, has been in the Brunei's art scene since graduating from Kyungpook National University graduate as a Printmaker, an Illustrator and an Engineer. As the owner of Pupu.Shi, she makes hand carved stamps, block prints and illustrtaions. To her, hand carving and hand printing is a great way of maintaining focus and meditation. The local artist was also involved in various art exhibitions in Brunei and South Korea since 2009. Her artwork has also been selected to become Progresif's Hari Raya Packet Design as well as His Majesty Golden Jubilee Artwork in 2017. Don't miss out learning from such talented artist!